Affordable Housing is a factor for sustainable development - Conference in Nur-Sultan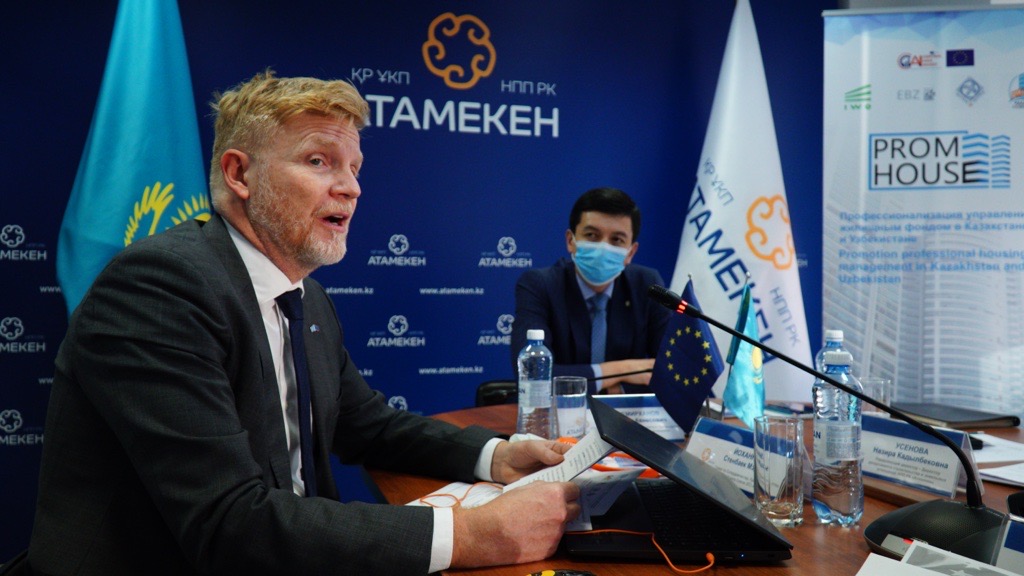 Johannes Stenbæk Madsen, Head of Cooperation at the European Union (EU) Delegation to Kazakhstan in Nur-Sultan (front) and Talgat Temirchanov, Vice-Chairman, National Chamber of Entrepreneurs of the RK - Atameken (back)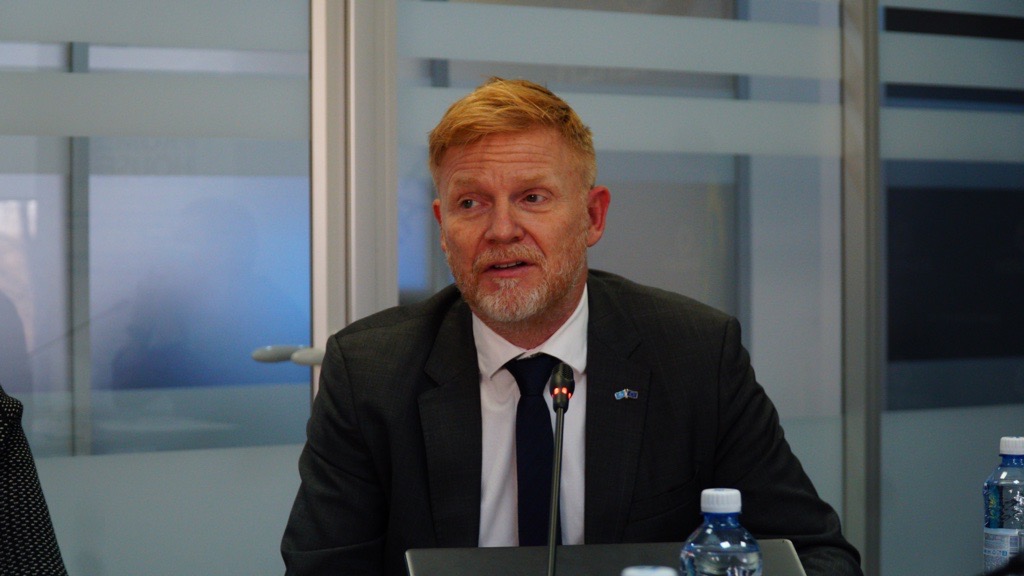 Johannes Stenbæk Madsen, Head of Cooperation at the European Union (EU) Delegation to Kazakhstan in Nur-Sultan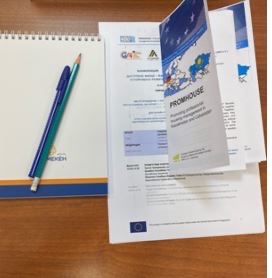 Conference documents
Photos 1 +2: Atameken; Photo 3: PROMHOUSE
The partners of the EU-funded project "PROMHOUSE Professionalisation of Housing Management in Kazakhstan and Uzbekistan" organised the conference "Affordable Housing is a factor for sustainable development" on 30 November in the Kazakh capital Nur-Sultan. The event took place with the support and active participation of the EU Delegation to Kazakhstan, the National Chamber of Entrepreneurs of the Republic of Kazakhstan ATAMEKEN, the Public Fund for Parliamentary Development and the Association of Real Estate Developers of Kazakhstan.
The discussion focused on an important policy challenge - ensuring sustainable housing. There is a shortage of affordable housing in Kazakh cities, the quality of housing (especially social housing) and urban infrastructure is low, and access to building land is limited, which is why prices per square metre are rising. There is a high refurbishment backlog in the old housing stock and professional housing management is developing very hesitantly.
The conference supported the regional exchange of experiences between state, local authorities, civil society and businesses and their dialogue on necessary and best practices that ensure access to liveable, decent, healthy and financially affordable housing. The exchange between different stakeholders is indispensable for the development of viable solutions and strategies in this thematic area, which is particularly important for Kazakhstan against the backdrop of the Covid 19 pandemic.
Participants at the conference developed a series of recommendations on improving housing management, social housing, access to land for housing and the need for energy-efficiently refurbishing the housing stock. These recommendations will be sent to the Ministry of Industry and Infrastructure Development of Kazakhstan, KazCentre of Housing and Communal Services, Nur-Sultan Municipality and the Parliament of Kazakhstan.
At the event, the results on improving housing management in Kazakhstan, developed throughout the PROMHOUSE project in 2020-21, were presented, also regarding the status of introducing specialised vocational training and creating a certification system for housing management professionals.
Johannes Stenbaek Madsen, Head of the EU Delegation to Kazakhstan, said: "The European Union is committed to enhancing cooperation with Kazakhstan in the process of achieving the Sustainable Development Goals (SDGs), including on vocational education and affordable housing. We are pleased that the exchange of experiences and best practices within the PROMHOUSE project contributes to the development of new educational programmes and viable solutions in the management of residential and non-residential buildings."
The PROMHOUSE project is implemented by: Housing Initiative for Eastern Europe (IWO e.V.), Berlin, Germany; Association of management entities, services and energy service in housing sector SHANYRAK, Nur-Sultan, Kazakhstan; Association of the organizations of professionally managing and serving housing funds (UYUSHMA), Tashkent, Uzbekistan.
For further information please contact Larissa Schreckenbach | schreckenbach@iwoev.org | +49 30 2067 9802.